10 Most Beautiful Places In India
3. Zanskar Valley, Ladakh, Jammu and Kashmir
If you are a traveller who seeking for the experience of remoteness and beauty, then the Zanskar valley is the right destination for you. This breathtakingly beautiful valley is located in the Kargil district of Ladakh.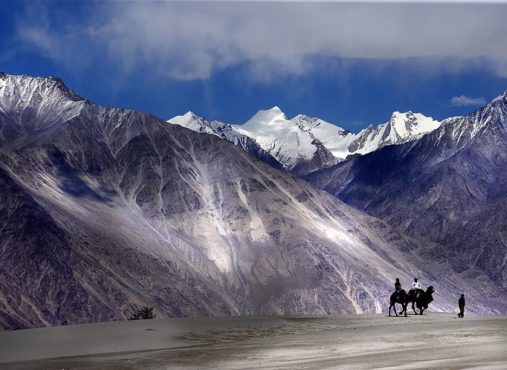 Surrounded by snow-capped Himalayan peaks, Zanskar valley is situated at an altitude of 13154 above sea level. It is also the most remote of all trans-Himalayan valleys.
The Zanskar trek is definitely one of the most amazing treks in the Himalayan range. The ever changing landscape is the most exciting thing you can enjoy while trekking to the Zanskar valley. Throughout the journey you will see amazing places even though the route is so remote.
Another exciting sight you can enjoy on the trip to Zanskar valley is the confluence of the Zanskar River and Indus River. On the meeting point the dirty green waters of Indus River get mixed with the clean blue waters of the Zanskar River. Summer is the best time to visit the Zanskar valley. During winter, the Zanskar river freezes completely and the routes to this valley also get covered with snow during this time.