10 Most Beautiful Places In India
8. Andaman and Nicobar Islands
Andaman and Nicobar islands is a Union Territory of India located in the Bay of Bengal. It comprises 572 islands and only 26 of them are inhabited. Andaman islands have great importance in Indian Independence movement. The cellular jail in Andaman has long been used for torturing Indian activists by the British. Today, both Andaman and Nicobar islands have been transformed into one of most popular tourist destinations in India.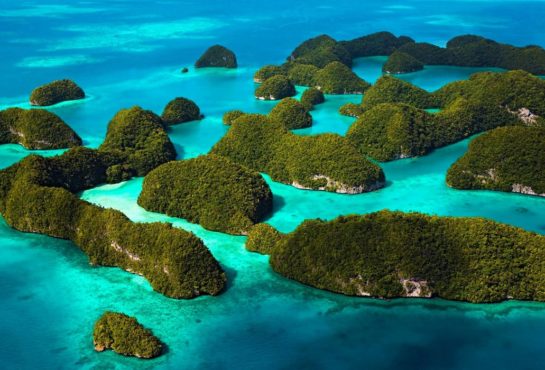 There are many reasons to love Andaman and Nicobar islands – the stunning sunsets, beautiful white-sand beaches, world-class diving locations, lush forest and the friendly local people. Throughout the year, Andaman and Nicobar islands receive pleasant mild weather.
Port Blair, the capital city of Andaman and Nicobar, is a historically important place and also has many scenic attractions. The beaches of this picturesque town are very enticing. The waters are very clear and have attraction turquoise blue color. Thankfully, some spots are so clear enough to see the coral reefs. You can also enjoy world class scuba diving and snorkeling in the beaches of Port Blair.
A century old cellular jail is the another important attraction of Port Blair. Once it served as a colonial prison. During British rule in India, hundreds of freedom fighters were transported to this remote jail. Today the cellular jail stands as a symbol of cruelty faced by the Indian activists by the British.
Best Places To See In Andaman And Nicobar Islands
— Port Blair – Beautiful beaches, lush forests and a century old cellular jail.
— Ross Island – A calm and peaceful island. You can see the remains of churches, cemetery and other buildings that were built during British rule in India.
— Havelock Island – Beautiful white sand beaches, world-class diving spots.
— Chiriya Tapu – A beautiful small villages with spectacular beaches and stunning sunsets.